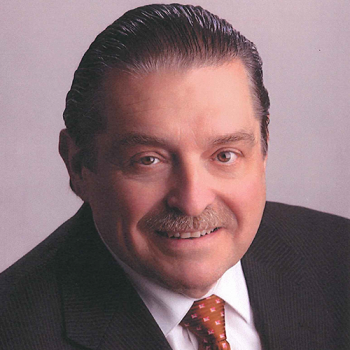 Ronald Tobia represents individual employers, state authorities, large contractors and community associations in a myriad of labor disputes.
Ron has successfully negotiated collective bargaining agreements with almost every major trade union in New Jersey, New York, Connecticut and Pennsylvania. He brings to the bargaining table extensive experience in management labor relations in both the public and private sectors and in such major industries as construction, hotel and restaurant, and garment manufacturing.
Ron handles all types of litigation, including NLRB and PERC proceedings, strikes and picketing, federal and state labor, discrimination and harassment litigation, contract negotiations, administration and arbitrations. He also has considerable experience in ERISA litigation involving withdrawal liability assessment against companies.
In addition, Ron has extensive experience in the representation of Taft/ Hart ley Funds. For nearly 45 years, he served as management trustee counsel to the Multiskilled Funds, and currently represents the IBEW Local 164 Funds.
Ron currently serves as Special Labor Counsel to the Utility and Transportation Contractors Association of New Jersey; a position he has held for nearly 40 years. Previously, he served for fifteen years as Special Labor Counsel and Special Litigation Counsel to the New Jersey Turnpike Authority (1991 to 2006), for five years to the Delaware River Joint Toll Bridge Commission (1999 to 2004) and for ten years to Fisher Island Florida Community Association (1999 to 2009). Ron also served as Special Labor Counsel to the Associated General Contractors of New Jersey (2000 to 2003).
Prior to joining CSG, Ron was a founding member of the law firm of Tobia & Sorger Esqs., LLC, but he began his career in labor law as Special Assistant to the National Labor Relations Board, Region 22. Following a 1969 clerkship with The Honorable Charles S. Joelson of the Superior Court of New Jersey, he served as attorney and mediator for the New Jersey Public Relations Commission. Ron was also a Senior Partner with the law firm of Schwartz Tobia & Stanziale, where he chaired the firm's Management Labor and Employment Law Department.
As a result of his broad experience in the management-labor relations area, Ron is frequently called upon by trade organizations to conduct seminars on labor relations issues. Ron has also served as a Labor Law Adjunct Professor at Rutgers University and Upsala College, and a lecturer in Labor Law for the Institute for Continuing Education.
EDUCATION
University of Miami School of Law (J.D. 1969)
Lafayette College (B.A. 1966)
ADMISSIONS
New Jersey
Florida
U.S. District Court, District of New Jersey
U.S. District Court, Southern and Eastern Districts of New York
U.S. District Court, Southern District of Florida
RECOGNITION
The Best Lawyers in America, Labor Law – Management (2019)
INVOLVEMENT
American Bar Association
New Jersey State Bar Association
Essex County Bar Association
Florida Bar Association
American Arbitration Association
Industrial Relations Research Association
State of New Jersey, Public Employment Relations Commission: Hearing Officer and Mediator (1970-1971)
National Labor Relations Board, Region 22, Newark, New Jersey: Legal Assistant (1967-1968)
PUBLICATIONS
"The NLRB Continues to Flip-Flop on Joint Employment," Utility and Transportation Contractor bimonthly publication (April 2018)
"Labor Relations Corner" contributor for Utility and Transportation Contractor bimonthly publication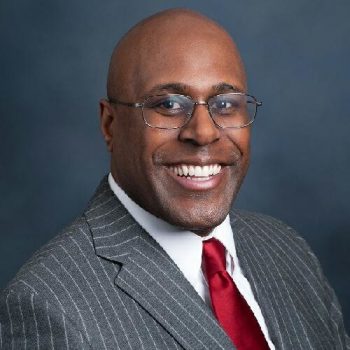 OTHIAMBA N. LOVELACE
Partner
Othiamba ("O.T.") N. Lovelace is a partner at the law firm of Tobia & Lovelace, Esqs., LLC. His practice focuses on commercial litigation, ERISA related disputes, withdrawal liability claims, collective bargaining agreement negotiations, disputes arising out of alleged violations of union collective bargaining agreements, litigating disputes before the National Labor Relations Board ("NLRB"), defending companies charged with safety violations by the Occupational Safety and Health Administration ("OSHA"), counseling companies during hostile union elections, New Jersey prevailing wage claims and disputes resulting from federal and state contract compliance audits.
Othiamba has represented a variety of clients in civil court including general contractors, heavy highway construction contractors, utility providers, financial institutions, recording artists, internet service providers, government agencies, hotel chains, restaurants, law firms and large petroleum and petrochemical manufacturers. He has defended a variety of criminal clients facing a range of charges including, international terrorism, drug distribution, drug conspiracy and fraud. He has extensive experience handling complex arbitrations before the American Arbitration Association. He also has direct experience negotiating and resolving federal and state contract compliance issues resulting from audits brought by various government agencies like the New Jersey Department of Labor and the U.S. Department of Labor's Office of Federal Contract Compliance Programs.
Prior to starting Tobia & Lovelace, Esqs. LLC with Ronald Tobia, Othiamba was an associate at Chiesa Shahinian & Giantomasi, PC and Reed Smith LLP. Othiamba earned his J.D. from New York University School of Law. While in law school, Othiamba was a law clerk for the Hamburger Law Firm.
EDUCATION
NYU School of Law (J.D. 2009)
Morehouse College (B.S. 2006)
ADMISSIONS
New York 
New Jersey
INVOLVEMENT
New Jersey State Bar
PUBLICATIONS
"Myspace and Facebook: where your information is made public and your private information is made discoverable" (January 2011)
"Delaware Supreme Court holds corporation to be without injury and without a claim in breach of contract case resulting from merger agreement" (February 2010)